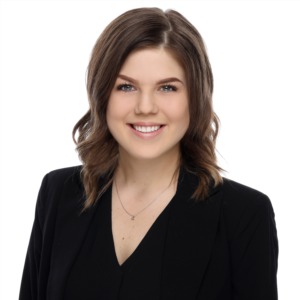 Amber Cribbes, a REALTOR® whose background originates from hospitality and sales looks forward to assisting you in your real estate goals. It may be that your looking to invest in property, sell your home or you're a first-time homebuyer; making any of these a smooth and memorable experiences is her mission.
Before the path of real estate, Amber worked in the food and beverage industry for over a decade. Anticipating the needs and wants of her guests, communication skills and fast delivery was the foundation that built the long-lasting relationships of her customers/regulars. Her enthusiasm for helping others helps her connect with clients and provide them with the best service possible. She looks to go above and beyond making sure all your expectations are met along the way.
Having graduated from Southern New Hampshire University with her associate degree in Science Marketing, Amber knew the market of Real Estate was where she wanted to be. She believes in continuing education and working with her team every day to be a better agent for you.
When she does have down time, Amber enjoys the gems of San Diego, either hiking with friends, a day at the beach or dinning out at some of the best local eateries around.
Feel free to contact Amber with any of your Real Estate needs, her door is always open.