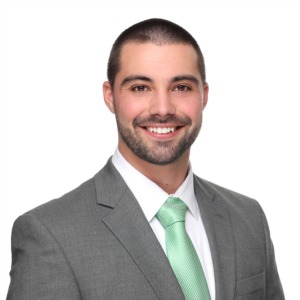 Purchasing or selling a home is no simple task, that's why here at Powers Premiere our team keeps your best interest in mind by making sure all of your needs are being met with the quality you deserve. Cody values an open line of communication and full transparency with his clients to ensure they know what is happening throughout every step of the process. Understanding there are many moving parts when purchasing or selling a home, his ability to keep organized, attention to detail, and experience within the real estate realm allows him to go the extra length for his clients. Cody has access to a number of applications and programs through Powers Premiere that allows for his team to make your next transaction seamless.
Cody enjoys staying current through researching global markets and cherishesspending time with friends and family. During his leisure time, he enjoys staying active with hiking, exercising, reading, networking, and other activities that support his pursuit towards continuous personal growth.
Thank you for considering Cody as your agent.