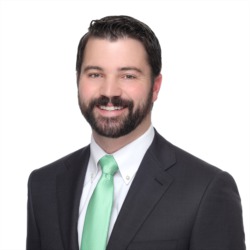 I entered into the real estate industry because I am passionate about working with people and representing their best interests. Buying or selling a home at the best price point can have lasting implications for years to come. I am not just representing my clients in a real estate transaction, but am helping to guide them to the next chapter of their life. I pride myself on being there for people in need and have always been in positions that allows me to do just that.
From majoring in psychology at UCSD to better understand human nature, to working with families with children on the Autism spectrum, to guiding customers through the repair and rental process after their car has been involved in an accident, to now assisting you through one of the biggest transactions you will ever make: buying or selling a home. I genuinely care about each of my clients well-being and feel that I have a personal investment in everyone that I work with.
I look forward to hopefully working with you and guiding you through your next real estate transaction! When I am not working, you can find me throughout the county playing softball or enjoying some of our beautiful scenery!